Dear Friends,
Si vous voulez mettre vos enfants dans l'ambiance de Noël tout en pratiquant l'anglais, cliquez ici pour notre vidéo d'atelier de Noël !
Notre atelier de Noël pour les enfants se déroule en ligne cette année.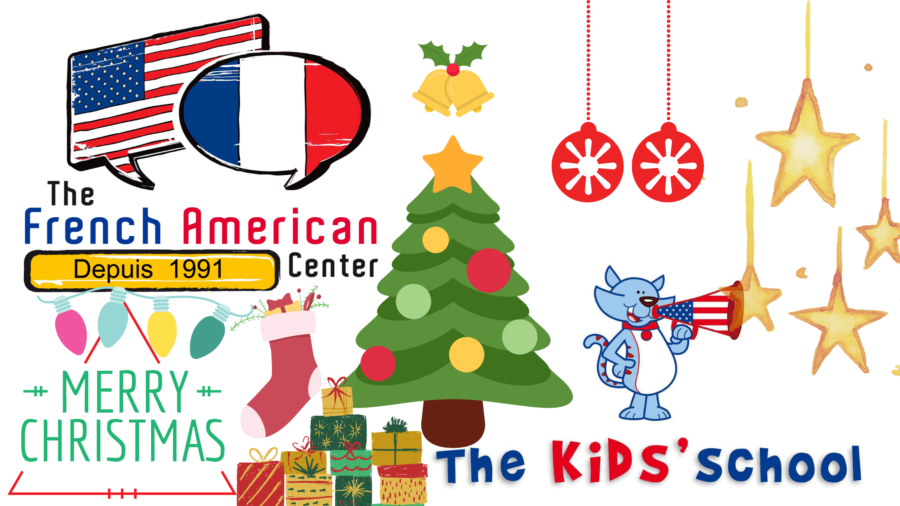 Nous attendons avec impatience d'autres aventures tous ensemble en 2021 !
Bonnes vacances à toute votre famille !
The French American Center and the Kids' School.