Dear Kids,
Save the date!
Nous allons commencer à préparer notre spectacle de fin d'année. Cette année une histoire typiquement américaine avec les fast cars la musique et l'esprit des années 50..
Grease the Musical!  Tous les enfants vont participer.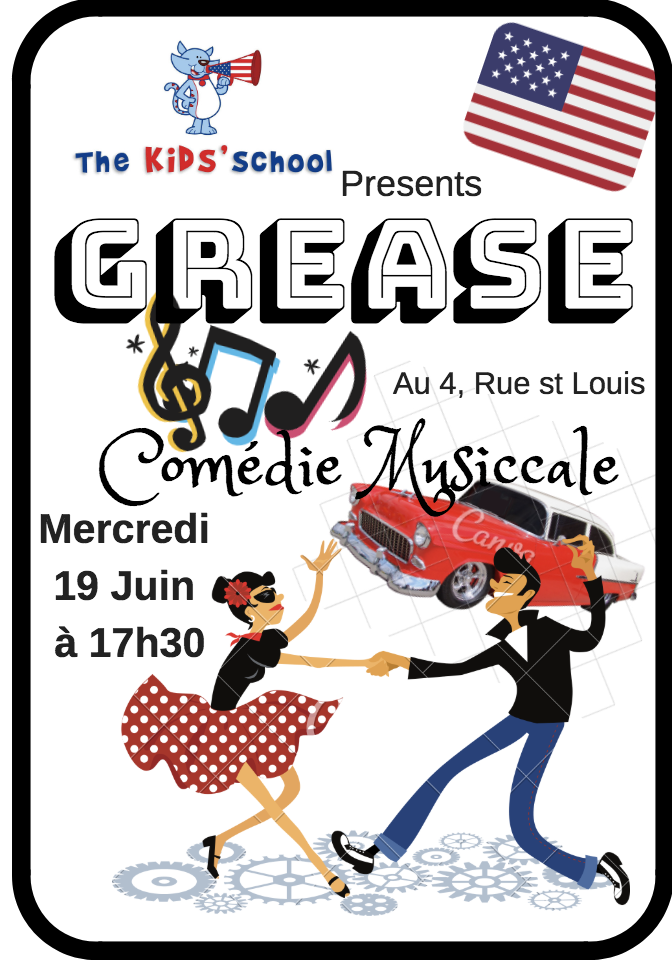 Notez bien la date: le Mercredi 19 Juin à 17h30!
Comédie Musicale présentez par les enfants du Kids School, en Anglais et en chanson!