Chez Easy Access English, nous proposons un grand choix d'activités aux enfants, aux adolescents et lycéens pendant tous les vacances scolaires. Tou
tes nos activités sont créées avec des objectifs très précis pour à la fois inspirer, stimuler et motiver les enfants vers le déclic en anglais.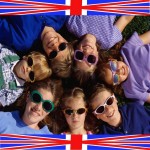 Le programme Langage Club offre aux enfants dès 3 ans des opportunités d'apprentissage par le jeu et d'initiation aux thèmes de tous les jours en Anglais. Pour les lycéens de 11 à 16 ans, le Day Camp va leur permettre de pouvoir s'épanouir et de prendre l'habitude de mettre en pratique l'anglais et de prendre la parole.
Notre nouveau programme d'apprentissage de l'anglais par la musique et les médias sociaux prop
ose aux ado de 16 à 18 ans va donner envies même au plus réticent d'apprendre avec plaisir en anglais.
Pour ceux et celles qui préparent le baccalauréat cette année et veulent perfectionner leurs anglais, le Workshop – stage de remise à niveau intensif que nous organisons pendant les vacances est idéal.
Voici le calendrier des stages d'anglais pour les mois à venir ici
Day Camp (de 11 à 16ans) :
Vos ados vont vivre une expérience d'immersion linguistique grâce à des activités, jeux, excursions, tout en anglais!
The Day Camp Tour (de 11 à 16ans):
Un voyage de 10 jours au Royaume-Uni (Cette année destination Liverpool et le Pays de Galles)
Language Club (de 3 à 11ans) :
Pendant une semaine vos enfants vont apprendre l'anglais tout en s'amusant lors de ce stage ludique et créatif.
Workshop Mini Group (lycéens) :
Des ateliers d'immersion adaptés aux besoins de chaque participant, pour que vos enfants aient le «déclic» en anglais!
Pop and Rock Workshop (lycéens) :
Des ateliers d'immersion en Anglais sur le thème de l'histoire de la musique populaire et avec la création de clip vidéos et chansons. (Pour tous les passionnées  de musique).
Pour vous inscrire ou pour avoir plus d'informations cliquer ici.
Avec Easy Access English vos enfants vont adorer parler l'anglais !